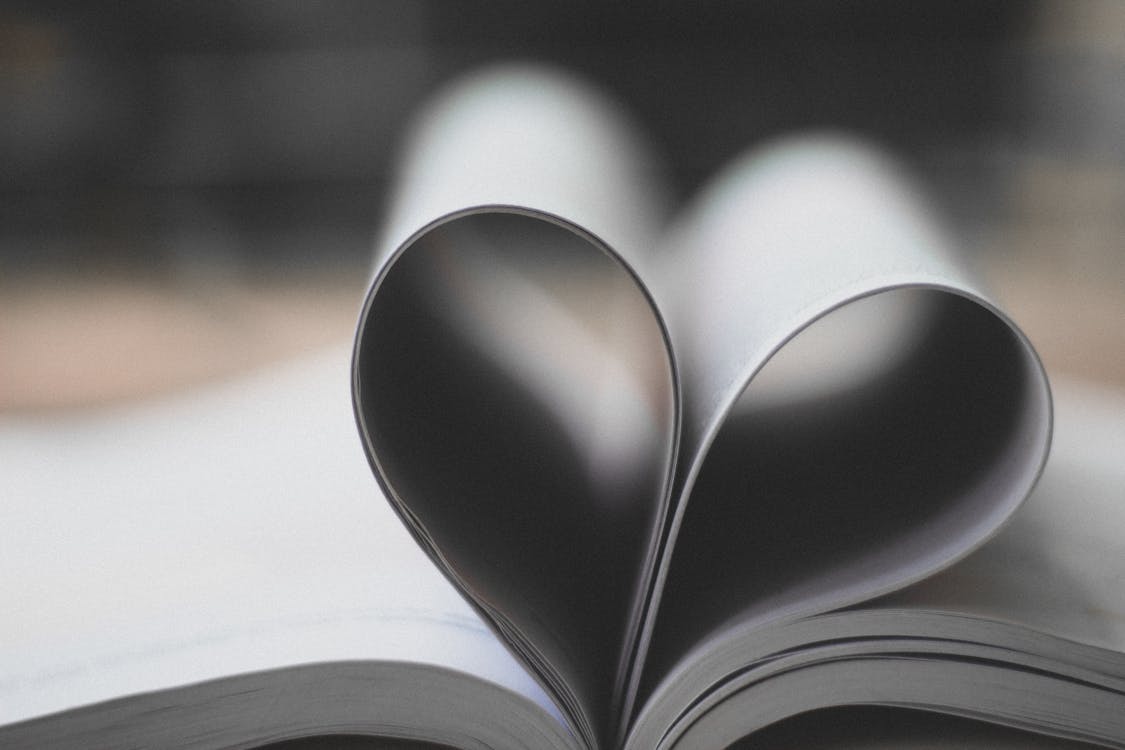 Hello!
This is not a top 20, but rather a list of 20 recommendations – some old, some new, a mix of YA and Adult and a couple of Sci-Fi/Science Fantasy reads (my reading is definitely biased to the second F in SFF although I am working on trying to balance them out). There are many other books that I could have put on this list, and it was hard to choose which to include and as such I have not put them in any particular order or included ratings, as I just wanted to share books that I have enjoyed by female authors.
I will be doing another list of books that I want to read by female author next week, as I have discovered a lot more books to add to the TBR Tower through the #WomenSFF tag, and in particular I blame (in the best way possible) The Fantasy Hive for adding many books to the pile.
The Runes of War (Runespell Trilogy #1) – Jane Welch (1998)
Book Summary:
The citadel of Torra Alta, won a millennium before from the indigenous dragons, is under attack. The Vaalakan army from the north, led by warrior-priest Morbak, draws near. The Runes of War, hidden for many centuries must be unearthed to protect the civilized lands of the south.
Comment:
This is one that I never see mentioned in fantasy discussions, and I have to admit that I think I originally stumbled across it at car boot sale years ago having never heard of it before, but really enjoyed it. It is very much high fantasy, although looking back I would say that it is a little light perhaps on the world-building, and isn't for anyone looking for a fast-paced read. However, I really enjoyed the world for all that, and the stand out for me from this trilogy were the characters, and it was one of those series where I found myself immediately searching for the next book.
Available at:
Waterstones | Amazon UK | Amazon US
***** *****
Seraphina's Lament (The Bloodlands #1) – Sarah Chorn (2019)
Book Summary:
The Sunset Lands are broken, torn apart by a war of ideology paid for with the lives of the peasants. Drought holds the east as famine ravages the farmlands. In the west, borders slam shut in the face of waves of refugees, dooming all of those trying to flee to slow starvation, or a future in forced labor camps. There is no salvation.
In the city of Lord's Reach, Seraphina, a slave with unique talents, sets in motion a series of events that will change everything. In a fight for the soul of the nation, everyone is a player. But something ominous is calling people to Lord's Reach and the very nature of magic itself is changing. Paths will converge, the battle for the Sunset Lands has shifted, and now humanity itself is at stake.
First, you must break before you can become.
Comment:
I have to admit that I struggled to choose between Seraphina's Lament and Of Honey and Wildfires, because I adore both books, but in the end this one won out. Seraphina's Lament was my top book for 2019, and remains at the top of my list of favourites for several reasons.
Firstly, because of the writing. It is beautifully written – I honestly don't have the words to describe just how much I love how language is used in this book, the imagery is visceral, and the world-building is spot on and drew me in immediately. It is dark, and perhaps not for the faint-hearted, but there is a reason behind even the darkest moments, and for someone who enjoys the darker element of fantasy, it was a tour de force.
Then there are the characters. The titular character – Seraphina – in particular grabbed me. It's always fantastic when you feel a connection with a specific character, and sometimes it can be hard to find one that resonates with you – especially where disabled characters are involved, but the author got it spot on. That isn't to say that I don't love all the characters – they are a very varied cast, and they really show the gauntlet of what humanity can do, both by themselves, together and to each other – and you wind up rooting for all of them, even when they are in conflict with one another.'
Available at:
***** *****
Daughter of the Forest (Sevenwaters Trilogy #1) – Juliet Marillier (2001)
Book Summary:
Lovely Sorcha is the seventh child and only daughter of Lord Colum of Sevenwaters. Bereft of a mother, she is comforted by her six brothers who love and protect her. Sorcha is the light in their lives: they are determined that she know only contentment.
But Sorcha's joy is shattered when her father is bewitched by his new wife, an evil enchantress who binds her brothers with a terrible spell, a spell which only Sorcha can lift—by staying silent. If she speaks before she completes the quest set to her by the Fair Folk and their queen, the Lady of the Forest, she will lose her brothers forever.
When Sorcha is kidnapped by the enemies of Sevenwaters and taken to a foreign land, she is torn between the desire to save her beloved brothers, and a love that comes only once. Sorcha despairs at ever being able to complete her task, but the magic of the Fair Folk knows no boundaries, and love is the strongest magic of them all…
Comment:
I've always had a love for Celtic mythology, and this book/series is a beautiful interpretation of that, weaving it together with an historical setting. As a warning this book does contain sexual assault towards the start, but the exploration of the damage caused and the psychological after-effects were well done. Beyond this the writing was beautiful, and it had an interesting, complicated cast of characters and Sorcha was a fantastic heroine. What has always stood out for me, both in this book and in the series as a whole is that there is always consequences, there are happy moments, victories, but also defeats and bittersweat victories were as much is lost as won. For me, the trilogy grew in strength from book to book, and this is a series that I come back to evey few years.
Available at:
Toppings & Company | Waterstones | Amazon UK | Amazon US
***** *****
We Ride the Storm (The Reborn Empire #1) – Devin Madson (2020)
Book Summary:
War built the Kisian Empire and war will tear it down.
Fifteen years after rebels stormed the streets, Kisia is still divided. Only the firm hand of the god-emperor holds the kingdom together. But when a shocking betrayal destroys a tense alliance with neighbouring Chiltae, all that has been won comes crashing down.
In Kisia, Princess Miko T'sai is a prisoner in her own castle. She dreams of claiming her empire, but the path to power could rip it, and her family, asunder.
In Chiltae, assassin Cassandra Marius is plagued by the voices of the dead. Desperate, she accepts a contract that promises to reward her with a cure if she helps an empire fall.
And on the border between nations, Captain Rah e'Torin and his warriors are exiles forced to fight in a foreign war or die.
Comment:
We Ride the Storm is everything that I love about fantasy, and has been one of my favourite reads this year and I am looking forward to the next book in the series. You can see my full review Here, and I can't recommend this one highly enough.
Available at:
Toppings & Company | Waterstones | Amazon UK | Amazon US
***** *****
The City of Brass (Daevabad Trilogy #1) – S.A. Chakraborty (2018)
Book Summary:
Among the bustling markets of eighteenth century Cairo, the city's outcasts eke out a living swindling rich Ottoman nobles and foreign invaders alike.
But alongside this new world the old stories linger. Tales of djinn and spirits. Of cities hidden among the swirling sands of the desert, full of enchantment, desire and riches. Where magic pours down every street, hanging in the air like dust.
Many wish their lives could be filled with such wonder, but not Nahri. She knows the trades she uses to get by are just tricks and sleights of hand: there's nothing magical about them. She only wishes to one day leave Cairo, but as the saying goes…
Be careful what you wish for.
Comment:
The City of Brass was like a breath fresh air, and unlike anything I read before. I've been enjoying branching out more and more into non-western medieval settings, and this book (and the entire series) has been one that really stood out for me. The world-building is absolutely fantastic, and Nahri has been one of my favourite  characters that I've ever read, and even better this is a trilogy that goes from strength to strength.
Available at:
Toppings & Company | Waterstones | Amazon UK | Amazon US
***** *****
Green Rider – Kristen Britain (2000)
Book Summary:
On her long journey home from school after a fight which will surely lead to her expulsion, Karigan G'ladheon ponders her future as she trudges through the immense forest called Green Cloak. But her thoughts are interrupted by the clattering of hooves as a galloping horse bursts from the woods, the rider slumped over his mount's neck, impaled by two black-shafted arrows. As the young man lies dying on the road, he tells Karigan that he is a Green Rider, one of the legendary messengers of the king, and that he bears a "life and death" message for King Zachary. He begs Karigan to carry his message, warning her not to read it, and when she reluctantly agrees, he makes her swear on his sword to complete his mission "for love of country." As he bestows upon her the golden winged-horse brooch which is the symbol of his office, he whispers on his dying breath, "Beware the shadow man…"
Karigan's promise changes her life forever. Pursued by unknown assassins, following a path only her horse seems to know, and accompanied by the silent specter of the original messenger, she herself becomes a legendary Green Rider. Caught up in a world of deadly danger and complex magic, compelled by forces she cannot understand, Karigan is hounded by dark beings bent on seeing that the message, and its reluctant carrier, never reach their destination.
Comment:
I absolutely love the first book in the series, Karigan was a fantastic main character thrown into a situation she wasn't prepared for. However, it was the magic system that I really enjoyed, from that used by the Green Riders to that encountered in the wider world as fascinating, well-developed, and built into the fabric of the plot and the world-building in a very organic way . I personally, found myself enjoying the series less after the first three books, but I would still highly recommend this book and the rest of the series.
Available at:
Toppings & Company | Waterstones | Amazon UK| Amazon US
***** *****
Hunted – N.M.Browne (2002)
Book Summary:
In this remarkable must-read, N.M. Browne has created a universe in which ancient feuds must be resolved and secrets uncovered in a world parallel with the present day. Karen lies in a coma, her grandmother at her side, but in an alternate, yet parallel world, Karen is also a fox. Karen the fox is befriended by a human, Mowl, with whom the old-world adventure begins. But Karen can exist in only one world. . .which will she choose?
Comment:
This is a book I recently rediscovered, and while it is very much a YA and didn't have as much as an impact for me rereading it as an adult, it is still an excellent book. It does help that I have a soft spot for foxes, but the plot was fascinating, and both sides of Karen's life were explored well, and I loved the premise.
Available at:
***** *****
Goldilocks – Laura Lam (2020)
Book Summary:
Despite increasing restrictions on the freedoms of women on Earth, Valerie Black is spearheading the first all-female mission to a planet in the Goldilocks Zone, where conditions are just right for human habitation.
The team is humanity's last hope for survival, and Valerie has gathered the best women for the mission: an ace pilot who is one of the only astronauts ever to have gone to Mars; a brilliant engineer tasked with keeping the ship fully operational; and an experienced doctor to keep the crew alive. And then there's Naomi Lovelace, Valerie's surrogate daughter and the ship's botanist, who has been waiting her whole life for an opportunity to step out of Valerie's shadow and make a difference.
The problem is that they're not the authorized crew, even if Valerie was the one to fully plan the voyage. When their mission is stolen from them, they steal the ship bound for the new planet.
But when things start going wrong on board, Naomi begins to suspect that someone is concealing a terrible secret — and realizes time for life on Earth may be running out faster than they feared . . .
Comment:
I've been trying to read more science fiction this year, and this one stood out above the ones I've read so far. From the moment I read the premise I was hooked, and it was executed to perfection. You can read my full review Here, but in short this book felt very relevant to the state of the world today while blending with the science and technology of the future, and what I especially enjoyed was the level of detail about those aspects. It was fascinating, and well-balanced so that it never felt overwhelming.
Available at:
Toppings & Company| Waterstones | Amazon UK | Amazon US
***** *****
Godblind (Godblind Trilogy) – Anna Stephens (2017)
Book Summary:
The Mireces worship the bloodthirsty Red Gods. Exiled from Rilpor a thousand years ago, and left to suffer a harsh life in the cold mountains, a new Mireces king now plots an invasion of Rilpor's thriving cities and fertile earth.
Dom Templeson is a Watcher, a civilian warrior guarding Rilpor's border. He is also the most powerful seer in generations, plagued with visions and prophecies. His people are devoted followers of the god of light and life, but Dom harbours deep secrets, which threaten to be exposed when Rillirin, an escaped Mireces slave, stumbles broken and bleeding into his village.
Meanwhile, more and more of Rilpor's most powerful figures are turning to the dark rituals and bloody sacrifices of the Red Gods, including the prince, who plots to wrest the throne from his dying father in the heart of the kingdom. Can Rillirin, with her inside knowledge of the Red Gods and her shocking ties to the Mireces King, help Rilpor win the coming war?
Comment:
I couldn't have a list with the Godblind trilogy featuring somewhere, as this is one of my favourite series of all times. I recently reread and reviewed the entire series as part of Wyrd & Wonder and you can find my review for Godblind Here for me Godblind has it all, great characters, fantastic world-building and it's deliciously dark but not overwhelming so, as hope runs throughout even the darkest moments. I will never not recommend this book, it has very much become a comfort read, and every time it still holds the same emotional impact even though I know what's coming.
Also Crys…
Available at:
Toppings & Company | Waterstones | Amazon UK | Amazon US
***** *****
The Last Dragonlord (Dragonlord #1) – Joanne Bertin (1999)
Book Summary:
Dragonlord Linden Rathan, last-born of a race of immortal weredragons, has spent six hundred years alone, searching for his soultwin while his fellow Dragonlords watch over humanity's Five Kingdoms.
When the Queen of Cassori dies mysteriously, Linden and the other Dragonlords are called upon to prevent civil war as two human claimants vie for the regency.
As the battle for Cassori rule escalates, Linden becomes the target of the Fellowship, a secret society of true-humans who could actually destroy his immortal life.
Then he meets a beautiful young ship captain named Maurynna who may be the only one who can help Linden bring Cassori back from the brink of chaos.
Comment:
The Last Dragonlord takes a little while to find it's flow, but when it does it is one of those ones that I couldn't put down. It had a large cast of POV characters, but each character was memorably in their own way regardless of what side of the situation they were on, and they're written so well that you root for them. There is intrigue and betrayal, and redemption… and most importantly there are Dragon-shifters! What else do I need to say?
Available at:
***** *****
The Hollow Gods (The Chaos Cycle Duology) – A.J. Vrana (2020)
Book Summary:
Black Hollow is a town with a dark secret.
For centuries, residents have foretold the return of the Dreamwalker—an ominous figure from local folklore said to lure young women into the woods and possess them. Yet the boundary between fact and fable is blurred by a troubling statistic: occasionally, women do go missing. And after they return, they almost always end up dead.
When Kai wakes up next to the lifeless body of a recently missing girl, his memory blank, he struggles to clear his already threadbare conscience.
Miya, a floundering university student, experiences signs that she may be the Dreamwalker's next victim. Can she trust Kai as their paths collide, or does he herald her demise?
And after losing a young patient, crestfallen oncologist, Mason, embarks on a quest to debunk the town's superstitions, only to find his sanity tested.
A maelstrom of ancient grudges, forgotten traumas, and deadly secrets loom in the foggy forests of Black Hollow. Can three unlikely heroes put aside their fears and unite to confront a centuries-old evil? Will they uncover the truth behind the fable, or will the cycle repeat?
Comment:
I read this one via netgalley after falling in love with the cover. I don't tend to venture too much into fantasy horror, but between that stunning cover and the premise I wanted to give this a go, and I have never been more glad that I did. Months on this story has stuck with me. You can read my full review: Here, but the main standouts for me from this book was the atmosphere that was created, because it was one of those stories that slipped under your skin and wouldn't let go, and also the use of folklore which is woven throughout the entire book.
Available for Preorder (28th July 2020) at:
***** ****
The Sword of Kaigen – M.L. Wang (2019)
Book Summary:
A mother struggling to repress her violent past,
A son struggling to grasp his violent future,
A father blind to the danger that threatens them all.
When the winds of war reach their peninsula, will the Matsuda family have the strength to defend their empire? Or will they tear each other apart before the true enemies even reach their shores?
High on a mountainside at the edge of the Kaigenese Empire live the most powerful warriors in the world, superhumans capable of raising the sea and wielding blades of ice. For hundreds of years, the fighters of the Kusanagi Peninsula have held the Empire's enemies at bay, earning their frozen spit of land the name 'The Sword of Kaigen.'
Born into Kusanagi's legendary Matsuda family, fourteen-year-old Mamoru has always known his purpose: to master his family's fighting techniques and defend his homeland. But when an outsider arrives and pulls back the curtain on Kaigen's alleged age of peace, Mamoru realizes that he might not have much time to become the fighter he was bred to be. Worse, the empire he was bred to defend may stand on a foundation of lies.
Misaki told herself that she left the passions of her youth behind when she married into the Matsuda house. Determined to be a good housewife and mother, she hid away her sword, along with everything from her days as a fighter in a faraway country. But with her growing son asking questions about the outside world, the threat of an impending invasion looming across the sea, and her frigid husband grating on her nerves, Misaki finds the fighter in her clawing its way back to the surface.
Comment:
This was the first book that I ever reviewed on the blog (available Here) and I actually ended up launching a little earlier than planned because I just had to talk about this book. It took me a couple of chapters to get into The Sword of Kaigen and then it consumed me, because it was a perfect balance of world-building, characters and plot, and kept me hooked from start to finish. The pacing and writing were top-notch and the emotion in the writing, and the questions explored by the characters continue to grip me even now (and writing this, I am being consumed by the need to read it again).
Available at:
***** *****
The Poppy War (The Poppy War Trilogy)- R.F. Kuang (2018)
Book Summary:
When Rin aced the Keju—the Empire-wide test to find the most talented youth to learn at the Academies—it was a shock to everyone: to the test officials, who couldn't believe a war orphan from Rooster Province could pass without cheating; to Rin's guardians, who believed they'd finally be able to marry her off and further their criminal enterprise; and to Rin herself, who realized she was finally free of the servitude and despair that had made up her daily existence. That she got into Sinegard—the most elite military school in Nikan—was even more surprising.
But surprises aren't always good.
Because being a dark-skinned peasant girl from the south is not an easy thing at Sinegard. Targeted from the outset by rival classmates for her color, poverty, and gender, Rin discovers she possesses a lethal, unearthly power—an aptitude for the nearly-mythical art of shamanism. Exploring the depths of her gift with the help of a seemingly insane teacher and psychoactive substances, Rin learns that gods long thought dead are very much alive—and that mastering control over those powers could mean more than just surviving school.
For while the Nikara Empire is at peace, the Federation of Mugen still lurks across a narrow sea. The militarily advanced Federation occupied Nikan for decades after the First Poppy War, and only barely lost the continent in the Second. And while most of the people are complacent to go about their lives, a few are aware that a Third Poppy War is just a spark away . . .
Rin's shamanic powers may be the only way to save her people. But as she finds out more about the god that has chosen her, the vengeful Phoenix, she fears that winning the war may cost her humanity . . . and that it may already be too late.
Comment:
As I am currently devouring an arc of the third book, there was no way I couldn't include the Poppy War trilogy. I love the way this book/series blends together the realism of Chinese history, with a fascinating, well-developed fantasy elements, and it does so flawlessly that it all feels as part of a whole. I will say that the first book took a little longer to get into, and to some extent feels like two seperate books – from the first half where Rin is at school, and coming of age, before the book takes a turn into the darkness that really defines the rest of the book and the series as a whole. It is when The Poppy War reaches this point, and the outbreak of war – the military aspect is brilliantly done throughout – that it really hits its stride for me, especially as it makes no concessions to the reality of conflict and its impact on all levels from individuals up. And the trilogy goes from strength to strength, leaving me holding my breath as I approach the conclusions of this wonderful series.
Available at:
Toppings & Company | Waterstones | Amazon UK | Amazon US
***** *****
The Shamer's Daughter (The Shamer Chronicles) – Lene Kaaberbøl (2006)

Book Summary:
Dina has unwillingly inherited her mother's gift: the ability to elicit shamed confessions simply by looking into someone's eyes. To Dina, however, these powers are not a gift but a curse. Surrounded by fear and hostility, she longs for simple friendship.
But when her mother is called to Dunark Castle to uncover the truth about a bloody triple murder, Dina must come to terms with her power–or let her mother fall prey to the vicious and revolting dragons of Dunark.
Comment:
This is a middle-grade/YA recommendation that I have very fond memories of reading several times in my early teens. The writing style is very engaging, and it was well-paced and action packed, with a story that carried you along from start to finish. The idea of 'Shamers' was fascinating, as well as the limits – such as Dina having to use her voice as well as 'the look' until she can hone it, and I enjoyed how it is referred to as a 'gift' rather than magic, even with the consquences and challenges of having this gift. An entertaining fantasy read, that I am keen to revisit in the near future.
Available at:
Toppings & Company| Waterstones| Amazon UK | Amazon US
***** *****
The Bone Shard Daughter (The Drowning Empire #1) – Andrea Stewart (2020)
Book Summary:
The emperor's reign has lasted for decades, his mastery of bone shard magic powering the animal-like constructs that maintain law and order. But now his rule is failing, and revolution is sweeping across the Empire's many islands.
Lin is the emperor's daughter and spends her days trapped in a palace of locked doors and dark secrets. When her father refuses to recognise her as heir to the throne, she vows to prove her worth by mastering the forbidden art of bone shard magic.
Yet such power carries a great cost, and when the revolution reaches the gates of the palace, Lin must decide how far she is willing to go to claim her birthright – and save her people.
Comment:
I will have a full review up for this one closer to the release date, but I wanted to include it in this list because it was an excellent read (and just look at the cover). My favourite part of the entire book is the magic system, and I would recommend this book to anyone who wants a different flavour for their magic – because the idea of using bone shards for magic is one of the most unique concepts I've seen in a while.
Available for Preorder (10th September 2020) at:
Waterstones | Amazon UK| Amazon US
***** *****
The Wolf of Oren-Yaro (Chronicles of the Bitch Queen) – K.S. Villoso (2020)
Book Summary:
"I murdered a man and made my husband leave the night before they crowned me."
Born under the crumbling towers of Oren-yaro, Queen Talyien was the shining jewel and legacy of the bloody War of the Wolves that nearly tore her nation apart. Her upcoming marriage to the son of her father's rival heralds peaceful days to come.
But his sudden departure before their reign begins fractures the kingdom beyond repair.
Years later, Talyien receives a message, urging her to attend a meeting across the sea. It's meant to be an effort at reconciliation, but an assassination attempt leaves the queen stranded and desperate to survive in a dangerous land. With no idea who she can trust, she's on her own as she struggles to fight her way home.
Comment:
This was one of those books that I consumed all in one go because I couldn't put it down. You can read my full review Here However, what stood out for me from this book beyond the fantastic world-building (and I still want to go and explore some of the locations just to try the cuisine), was the characters. The Wolf of Oren-Yaro is very character driven, and they really sell the story because they feel so real and human, with all the complexities – good and bad – that entails, and regardless of whether I liked the character or not I was still riveted by where their story was going and I am eagerly awaiting the release of 'The Ikkesor Falcon' this fall.
Available at:
Toppings & Company | Waterstones | Amazon UK | Amazon US
***** *****
Crystal Singer (Crystal Singer #1) – Anne McCaffrey (1985)
Book Summary:
Her name was Killashandra Ree. And after ten grueling years of musical training, she was still without prospects. Until she heard of the mysterious Heptite Guild who could provide careers, security, and wealth beyond imagining. The problem was, few people who landed on Ballybran ever left. But to Killashandra the risks were acceptable….
Comment:
I was torn on which of Anne McCaffrey's books to include here, but as I rarely see this one mentioned I went with Crystal Singer.  The first time I read this book, I was not overlyu enamoured with Killashandra as characters, but on subsequent revisits, she has grown on me. She is very flawed, but her motivations for the most part are very understandable. However, for me the strongest part of Crystal Singer is the mining and processing of the crystals that are used across the galaxy within technology, and which are harvested through the use of song and the human voice, but at potentially great risk to the singers. This was very much the first book of a series, and I feel that the later books were stronger, but still very much an enjoyable read.
Available at:
***** *****
Feathertide – Beth Carthwright (2020)
Book Summary:
A girl.
A secret.
A life-changing journey.
Born covered in the feathers of a bird, and kept hidden in a crumbling house full of secrets, Marea has always known she was different, but never known why. And so to find answers, she goes in search of the father she has never met.
The hunt leads her to the City of Murmurs, a place of mermaids and mystery, where jars of swirling mist are carried through the streets by the broken-hearted.
And Marea will never forget what she learns there
Comment:
This is another book where I fell in love with the cover first, and was intrigued by the title and premise. The writing in Feathertide blew me away from the start, it is beautifully evocative and very whimsical and carried me along from start to finish. I found the world quirky and magical, and the entire book is a journey of discovery both for the main character Marea but also for the reader, and I felt very much as though I was coming of age with the character.
Available to Preorder (30th July) at:
Waterstones | Amazon UK |
***** *****
Winterglass (Her Pitiless Command) -Benjanun Sriduangkaew (2017)
Book Summary:
The city-state Sirapirat once knew only warmth and monsoon. When the Winter Queen conquered it, she remade the land in her image, turning Sirapirat into a country of snow and unending frost. But an empire is not her only goal. In secret, she seeks the fragments of a mirror whose power will grant her deepest desire.
At her right hand is General Lussadh, who bears a mirror shard in her heart, as loyal to winter as she is plagued by her past as a traitor to her country. Tasked with locating other glass-bearers, she finds one in Nuawa, an insurgent who's forged herself into a weapon that will strike down the queen.
To earn her place in the queen's army, Nuawa must enter a deadly tournament where the losers' souls are given in service to winter. To free Sirapirat, she is prepared to make sacrifices: those she loves, herself, and the complicated bond slowly forming between her and Lussadh.
If the splinter of glass in Nuawa's heart doesn't destroy her first.
Comment:
This one is a science fantasy, and a very interesting take on the story of the Snow Queen. I loved Winterglass and it's sequel Mirrorstrike, the writing is beautiful and the descriptions were wonderfully evocative, although I will admit that there were some language choices that gave me pause until I got used to them. I do however, think that this book is very much one that will either be to your tastes or not rather than necessarily appealing to a mass audience, but for me it ticked all the right boxes.
Available at:
The Named – Marianne Curley (2005)
Book Summary:
Ethan lives a secret life as a Guardian of the Named. Under the guidance of Arkarian, his mentor, and with the help of Isabel, his unlikely but highly capable apprentice, Ethan has become a valued member of this other-worldly corps. As the only defense against the evil Order of Chaos, the Named travel through time to prevent the Order from altering history and thereby gaining power in the present and the future.
As the threat from the Order intensifies, secrets of the past are revealed and villains and heroes are exposed. This gripping fantasy is set in modern times, but is infused with intrigue from the past, super-natural characters and surprising plot twists. Curley has written a winner through to the end.
Comment:
This is another YA, and one that I found has stood up to rereading years later. I've always enjoyed the idea of time-travel, and that is done very well in this book as well as the exploration of consequences if something is changed. There were some wonderful twists and turns throughout the series, the world-building was an excellent and there is an interesting cast of characters, with the line between the two sides often being blurred.
Available at:
Waterstones | Amazon UK | Amazon US
**
If you've read any of these, or have any recommendations you'd like to save then feel free to shout at me.
Rowena