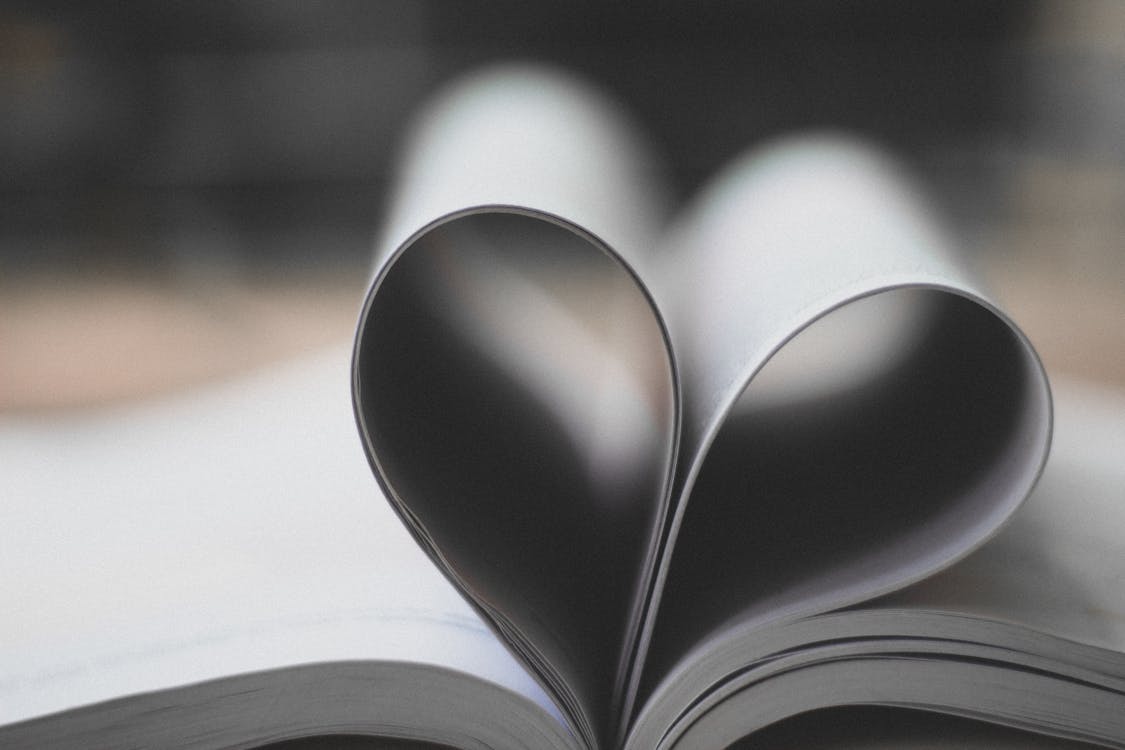 Hello!
Following up from my post of Twenty Books by Twenty Women that I recommended, this list is books that are on my TBR pile. Some have been there for a shamefully long time, others are new discoveries thanks to the #Womensff tag on twitter, and others I have stumbled across at some point or another. Again, this list is entirely subjective and I haven't listed them in any particular order. The only requirements was that they had to be authors that I haven't read yet (although in a couple of cases that might not be the first book of theirs that I will read), and my goal at this point is to read all the books on this list by the end of the year.
The Court of Broken Knives (Empires of Dust #1) – Anna Smith Spark
Book Summary:
They've finally looked at the graveyard of our Empire with open eyes. They're fools and madmen and like the art of war. And their children go hungry while we piss gold and jewels into the dust.
In the richest empire the world has ever known, the city of Sorlost has always stood, eternal and unconquered. But in a city of dreams governed by an imposturous Emperor, decadence has become the true ruler, and has blinded its inhabitants to their vulnerability. The empire is on the verge of invasion – and only one man can see it.
Haunted by dreams of the empire's demise, Orhan Emmereth has decided to act. On his orders, a company of soldiers cross the desert to reach the city. Once they enter the Palace, they have one mission: kill the Emperor, then all those who remain. Only from ashes can a new empire be built.
The company is a group of good, ordinary soldiers, for whom this is a mission like any other. But the strange boy Marith who walks among them is no ordinary soldier. Marching on Sorlost, Marith thinks he is running away from the past which haunts him. But in the Golden City, his destiny awaits him – beautiful, bloody, and more terrible than anyone could have foreseen.
***** *****
Shadows of Ivory – T. L. Greylock
Book Summary:
An undying king. A relic of rune-carved bronze and ivory flames. A war for powers only a god could fathom.
In the centuries since rising up against a cruel, twisted dynasty, the Seven Cities have done much to move past their horrid histories, the memories of ancient monarchs who once fed on the life and blood of their own people. Those with a talent for magic are no longer hounded and slain. The lands beyond the Cities are safe, spared the atrocities the Alescuans once wrought upon them. For 300 years, there has been peace.
Then Eska de Caraval, head of the prestigious Firenzia Company, finds herself framed for murder.
Soon hunted for the strange bronze disc she most certainly did not steal, Eska is forced to pit both wit and blade against all manner of adversaries who would eagerly see her dead. An assassin in the shadows. A monster in the deep. A rival looking to burn her alive. From sword and fang and flame Eska must defend herself, struggling all the while to prove her innocence and unravel the mysteries of a dangerous artifact.
But unbeknownst to Eska and her enemies, the cruelest of those tyrants of old is stirring in his grave.
***** *****
Blueprints for Better Worlds – Tenea D. Johnson
Book Summary:
Two girls barely in their teens devise an escape from a world abandoned by the privileged, ravaged by climate change, and losing its way. Will they find what the world has lost and what they've so far only found in one another?
Can a manufactured heaven floating amongst the stars provide more than illusions of perfection? How might it improve the world that its customers vacated?
When all you have left is the space between you, can you overcome the distance, and what might be lurking in the things that you don't say, the days you can't share, the secrets you keep from yourself?
In the absence of government, how can the people left behind avoid a grim fate of air thinner by the day, hope thinner by the hour?
Is home where you're from or how it treats you? How much a home is a place where you're not equal? Might you change that by stepping into another person's life? Or stepping into new territories within your own?
Once forever is attainable what will it be spent on and in this ultimate success of sustainability who decides what exactly should be sustained?
Only one way to find out.
***** *****
The City We Became (Great Cities #1) – N.K. Jemisin
Book Summary:
Every city has a soul. Some are as ancient as myths, and others are as new and destructive as children. New York City? She's got five.
But every city also has a dark side. A roiling, ancient evil stirs beneath the earth, threatening to destroy the city and her five protectors unless they can come together and stop it once and for all.
***** *****
Jade City (The Green Bone Saga #1) – Fonda Lee
Book Summary:
The Kaul family is one of two crime syndicates that control the island of Kekon. It's the only place in the world that produces rare magical jade, which grants those with the right training and heritage superhuman abilities.
The Green Bone clans of honorable jade-wearing warriors once protected the island from foreign invasion–but nowadays, in a bustling post-war metropolis full of fast cars and foreign money, Green Bone families like the Kauls are primarily involved in commerce, construction, and the everyday upkeep of the districts under their protection.
When the simmering tension between the Kauls and their greatest rivals erupts into open violence in the streets, the outcome of this clan war will determine the fate of all Green Bones and the future of Kekon itself.
***** *****
The Mirror Empire (Worldbreaker Saga #1) – Kameron Huxley
Book Summary:
On the eve of a recurring catastrophic event known to extinguish nations and reshape continents, a troubled orphan evades death and slavery to uncover her own bloody past… while a world goes to war with itself.
In the frozen kingdom of Saiduan, invaders from another realm are decimating whole cities, leaving behind nothing but ash and ruin.
As the dark star of the cataclysm rises, an illegitimate ruler is tasked with holding together a country fractured by civil war, a precocious young fighter is asked to betray his family and a half-Dhai general must choose between the eradication of her father's people or loyalty to her alien Empress.
Through tense alliances and devastating betrayal, the Dhai and their allies attempt to hold against a seemingly unstoppable force as enemy nations prepare for a coming together of worlds as old as the universe itself.
In the end, one world will rise – and many will perish.
***** *****
The Nightjar – Deborah Hewitt
Book Summary:
Alice Wyndham has been plagued by visions of birds her whole life…until the mysterious Crowley reveals that Alice is an 'aviarist' capable of seeing nightjars, magical birds that guard human souls. When her best friend is hit by a car, only Alice can find and save her nightjar.
With Crowley's help, Alice travels to the Rookery, a hidden, magical alternate London to hone her newfound talents. But a faction intent on annihilating magic users will stop at nothing to destroy the new aviarist. And is Crowley really working with her, or against her? Alice must risk everything to save her best friend–and uncover the strange truth about herself.
***** *****
Queens of the Wyrd – Timandra Whitecastle
Book Summary:
Raise your shield. Defend your sisters. Prepare for battle
Half-giant Lovis and her Shieldmaiden warband were once among the fiercest warriors in Midgard. But those days are long past and now Lovis just wants to provide a safe home for herself and her daughter – that is, until her former shield-sister Solveig shows up on her doorstep with shattering news.
Solveig's warrior daughter is trapped on the Plains of Vigrid in a siege gone ugly. Desperate to rescue her, Sol is trying to get the old warband back together again. But their glory days are a distant memory. The Shieldmaidens are Shieldmothers now, entangled in domestic obligations and ancient rivalries.
But family is everything, and Lovis was never more at home than at her shield-sisters' side. Their road won't be easy: old debts must be paid, wrongs must be righted, and the Nornir are always pulling on loose threads, leaving the Shieldmaidens facing the end of all Nine Realms. Ragnarok is coming, and if the Shieldmaidens can't stop it, Lovis will lose everyone she loves…
Fate is inexorable.
Wyrd bith ful araed.
***** *****
A Book of Tongues (Hexslinger #1) – Gemma Files
Book Summary:
Two years after the Civil War, Pinkerton agent Ed Morrow has gone undercover with one of the weird West's most dangerous outlaw gangs-the troop led by "Reverend" Asher Rook, ex-Confederate chaplain turned "hexslinger," and his notorious lieutenant (and lover) Chess Pargeter. Morrow's task: get close enough to map the extent of Rook's power, then bring that knowledge back to help Professor Joachim Asbury unlock the secrets of magic itself.
Magicians, cursed by their gift to a solitary and painful existence, have never been more than a footnote in history. But Rook, driven by desperation, has a plan to shatter the natural law that prevents hexes from cooperation, and change the face of the world-a plan sealed by an unholy marriage-oath with the goddess Ixchel, mother of all hanged men. To accomplish this, he must raise her bloodthirsty pantheon from its collective grave through sacrifice, destruction, and apotheosis.
Caught between a passel of dead gods and monsters, hexes galore, Rook's witchery, and the ruthless calculations of his own masters, Morrow's only real hope of survival lies with the man without whom Rook cannot succeed: Chess Pargeter himself. But Morrow and Chess will have to literally ride through Hell before the truth of Chess's fate comes clear-the doom written for him, and the entire world.
***** *****
The Once and Future Witches – Alix E. Harrow
Book Summary:
In 1893, there's no such thing as witches. There used to be, in the wild, dark days before the burnings began, but now witching is nothing but tidy charms and nursery rhymes. If the modern woman wants any measure of power, she must find it at the ballot box.
But when the Eastwood sisters–James Juniper, Agnes Amaranth, and Beatrice Belladonna–join the suffragists of New Salem, they begin to pursue the forgotten words and ways that might turn the women's movement into the witch's movement. Stalked by shadows and sickness, hunted by forces who will not suffer a witch to vote-and perhaps not even to live-the sisters will need to delve into the oldest magics, draw new alliances, and heal the bond between them if they want to survive.
There's no such thing as witches. But there will be.
***** *****
Gideon the Ninth (The Locked Tomb #1) – Tamsyn Muir
Book Summary:
The Emperor needs necromancers.
The Ninth Necromancer needs a swordswoman.
Gideon has a sword, some dirty magazines, and no more time for undead bullshit.
Brought up by unfriendly, ossifying nuns, ancient retainers, and countless skeletons, Gideon is ready to abandon a life of servitude and an afterlife as a reanimated corpse. She packs up her sword, her shoes, and her dirty magazines, and prepares to launch her daring escape. But her childhood nemesis won't set her free without a service.
Harrowhark Nonagesimus, Reverend Daughter of the Ninth House and bone witch extraordinaire, has been summoned into action. The Emperor has invited the heirs to each of his loyal Houses to a deadly trial of wits and skill. If Harrowhark succeeds she will become an immortal, all-powerful servant of the Resurrection, but no necromancer can ascend without their cavalier. Without Gideon's sword, Harrow will fail, and the Ninth House will die.
Of course, some things are better left dead.
*****
A Memory Called Empire (Teixcalaan #1) – Arkady Martine
Book Summary:
Ambassador Mahit Dzmare arrives in the center of the multi-system Teixcalaanli Empire only to discover that her predecessor, the previous ambassador from their small but fiercely independent mining Station, has died. But no one will admit that his death wasn't an accident—or that Mahit might be next to die, during a time of political instability in the highest echelons of the imperial court.
Now, Mahit must discover who is behind the murder, rescue herself, and save her Station from Teixcalaan's unceasing expansion—all while navigating an alien culture that is all too seductive, engaging in intrigues of her own, and hiding a deadly technological secret—one that might spell the end of her Station and her way of life—or rescue it from annihilation.
***** *****
Paladin's Grace – T. Kingfisher
Stephen's god died on the longest day of the year…
Three years later, Stephen is a broken paladin, living only for the chance to be useful before he dies. But all that changes when he encounters a fugitive named Grace in an alley and witnesses an assassination attempt gone wrong. Now the pair must navigate a web of treachery, beset on all sides by spies and poisoners, while a cryptic killer stalks one step behind…
***** *****
Dragonsbane (Winterlands #1) – Barbara Hambly
Book Summary:
When the Black Dragon seized the Deep of Ylferdun, young Gareth braved the far Winterlands to find John Aversin, Dragonsbane — the only living man ever to slay a dragon. In return for the promise of the King to send help to the Winterlands, Aversin agreed to attempt the nearly impossible feat again.
With them, to guard them on the haunted trip south, went Jenny Waynest, a half-taught sorceress and mother of Aversin's sons.
But at the decadent Court, nothing was as expected. Rebellion threatened the land. Zyerne, a sorceress of seemingly unlimited power, held the King under an evil spell, and he refused to see them. Meantime, the dragon fed well on the knights who had challenged him.
In the end, Aversin, Jenny, and Gareth had to steal away at night to challenge Morkeleb, largest and wisest of dragons……but that was only the beginning of the perils they must face.
***** *****
Blackdog (Gods of the Caravan Road #1) – K.V. Johansen
Book Summary:
In a land where gods walk on the hills and goddesses rise from river, lake, and spring, the caravan-guard Holla-Sayan, escaping the bloody conquest of a lakeside town, stops to help an abandoned child and a dying dog. The girl, though, is the incarnation of Attalissa, goddess of Lissavakail, and the dog a shape-changing guardian spirit whose origins have been forgotten. Possessed and nearly driven mad by the Blackdog, Holla-Sayan flees to the desert road, taking the powerless avatar with him. Necromancy, treachery, massacres, rebellions, and gods dead or lost or mad, follow hard on the their heels. But it is Attalissa herself who may be the Blackdog's—and Holla-Sayan's—doom.
***** *****
The Space Between Worlds – Micaiah Johnson
Book Summary:
An outsider who can travel between worlds discovers a secret that threatens her new home and her fragile place in it, in a stunning sci-fi debut that's both a cross-dimensional adventure and a powerful examination of identity, privilege, and belonging.
Multiverse travel is finally possible, but there's just one catch: No one can visit a world where their counterpart is still alive. Enter Cara, whose parallel selves happen to be exceptionally good at dying—from disease, turf wars, or vendettas they couldn't outrun. Cara's life has been cut short on 372 worlds in total.
On this Earth, however, Cara has survived. Identified as an outlier and therefore a perfect candidate for multiverse travel, Cara is plucked from the dirt of the wastelands. Now she has a nice apartment on the lower levels of the wealthy and walled-off Wiley City. She works—and shamelessly flirts—with her enticing yet aloof handler, Dell, as the two women collect off-world data for the Eldridge Institute. She even occasionally leaves the city to visit her family in the wastes, though she struggles to feel at home in either place. So long as she can keep her head down and avoid trouble, Cara is on a sure path to citizenship and security.
But trouble finds Cara when one of her eight remaining doppelgängers dies under mysterious circumstances, plunging her into a new world with an old secret. What she discovers will connect her past and her future in ways she could have never imagined—and reveal her own role in a plot that endangers not just her world, but the entire multiverse.
***** *****
The World That We Knew – Alice Hoffman
Book Summary:
In 1941, during humanity's darkest hour, three unforgettable young women must act with courage and love to survive, from the New York Times bestselling author of The Dovekeepers and The Marriage of Opposites Alice Hoffman.
In Berlin, at the time when the world changed, Hanni Kohn knows she must send her twelve-year-old daughter away to save her from the Nazi regime. She finds her way to a renowned rabbi, but it's his daughter, Ettie, who offers hope of salvation when she creates a mystical Jewish creature, a rare and unusual golem, who is sworn to protect Lea. Once Ava is brought to life, she and Lea and Ettie become eternally entwined, their paths fated to cross, their fortunes linked.
Lea and Ava travel from Paris, where Lea meets her soulmate, to a convent in western France known for its silver roses; from a school in a mountaintop village where three thousand Jews were saved. Meanwhile, Ettie is in hiding, waiting to become the fighter she's destined to be.
What does it mean to lose your mother? How much can one person sacrifice for love? In a world where evil can be found at every turn, we meet remarkable characters that take us on a stunning journey of loss and resistance, the fantastical and the mortal, in a place where all roads lead past the Angel of Death and love is never ending.
***** *****
A Song of Wraiths and Ruin – Roseanne A. Brown
Book Summary:
The first in an fantasy duology inspired by West African folklore in which a grieving crown princess and a desperate refugee find themselves on a collision course to murder each other despite their growing attraction.
For Malik, the Solstasia festival is a chance to escape his war-stricken home and start a new life with his sisters in the prosperous desert city of Ziran. But when a vengeful spirit abducts Malik's younger sister, Nadia, as payment into the city, Malik strikes a fatal deal—kill Karina, Crown Princess of Ziran, for Nadia's freedom.
But Karina has deadly aspirations of her own. Her mother, the Sultana, has been assassinated; her court threatens mutiny; and Solstasia looms like a knife over her neck. Grief-stricken, Karina decides to resurrect her mother through ancient magic . . . requiring the beating heart of a king. And she knows just how to obtain one: by offering her hand in marriage to the victor of the Solstasia competition.
When Malik rigs his way into the contest, they are set on a course to destroy each other. But as attraction flares between them and ancient evils stir, will they be able to see their tasks to the death?
***** *****
The Woman Who Thought She Was a Planet and Other Stories – Vandana Singh
Book Summary:
Well known and well regarded in the world of science fiction and fantasy writing, Vandana Singh brings her unique imagination to a wider audience in this collection of stories, newly reissued by Zubaan Books. In the title story, a woman tells her husband of her curious discovery: that she is inhabited by small alien creatures. In another, a young girl making her way to college through the streets of Delhi comes across a mysterious tetrahedron. Is it a spaceship? Or a secret weapon?
The first Indian female speculative fiction writer, Singh has said that her genre is a "chance to find ourselves part of a larger whole; to step out of the claustrophobia of the exclusively human and discover joy, terror, wonder, and meaning in the greater universe." A revolutionary voice in fantasy writing, Singh brings her passion for discovery to these stories, and the result is like nothing of this world.
Contents:
Hunger (2007)
Delhi (2004)
The Woman Who Thought She Was a Planet (2003)
Infinities (2008)
Thirst (2004)
Conservation Laws (2008)
Three Tales from Sky River: Myths for a Starfaring Age (2004)
The Tetrahedron (2005)
The Wife (2003)
The Room on the Roof (2002)
A Speculative Manifesto (2008) essay
***** *****
Monstress – Marjorie M. Liu (Author), Sana Takeda (Illustrator)
Book Summary
Volume 1:
Set in an alternate matriarchal 1900's Asia, in a richly imagined world of art deco-inflected steam punk, MONSTRESS tells the story of a teenage girl who is struggling to survive the trauma of war, and who shares a mysterious psychic link with a monster of tremendous power, a connection that will transform them both and make them the target of both human and otherworldly powers. Collects MONSTRESS #1-6
Volume 2:
Maika Halfwolf is on the run from a coalition of forces determined to control or destroy the powerful Monstrum that lives beneath her skin. But Maika still has a mission of her own: to discover the secrets of her late mother, Moriko.
In this second volume of Monstress, collecting issues 7-12, Maika's quest takes her to the pirate-controlled city of Thyria and across the sea to the mysterious Isle of Bones. It is a journey that will force Maika to reevaluate her past, present, and future, and contemplate whether there's anyone, or anything, she can truly trust–including her own body.
***** *****
**
If you've read any of these, or have any recommendations you'd like to save then feel free to shout at me.
Rowena