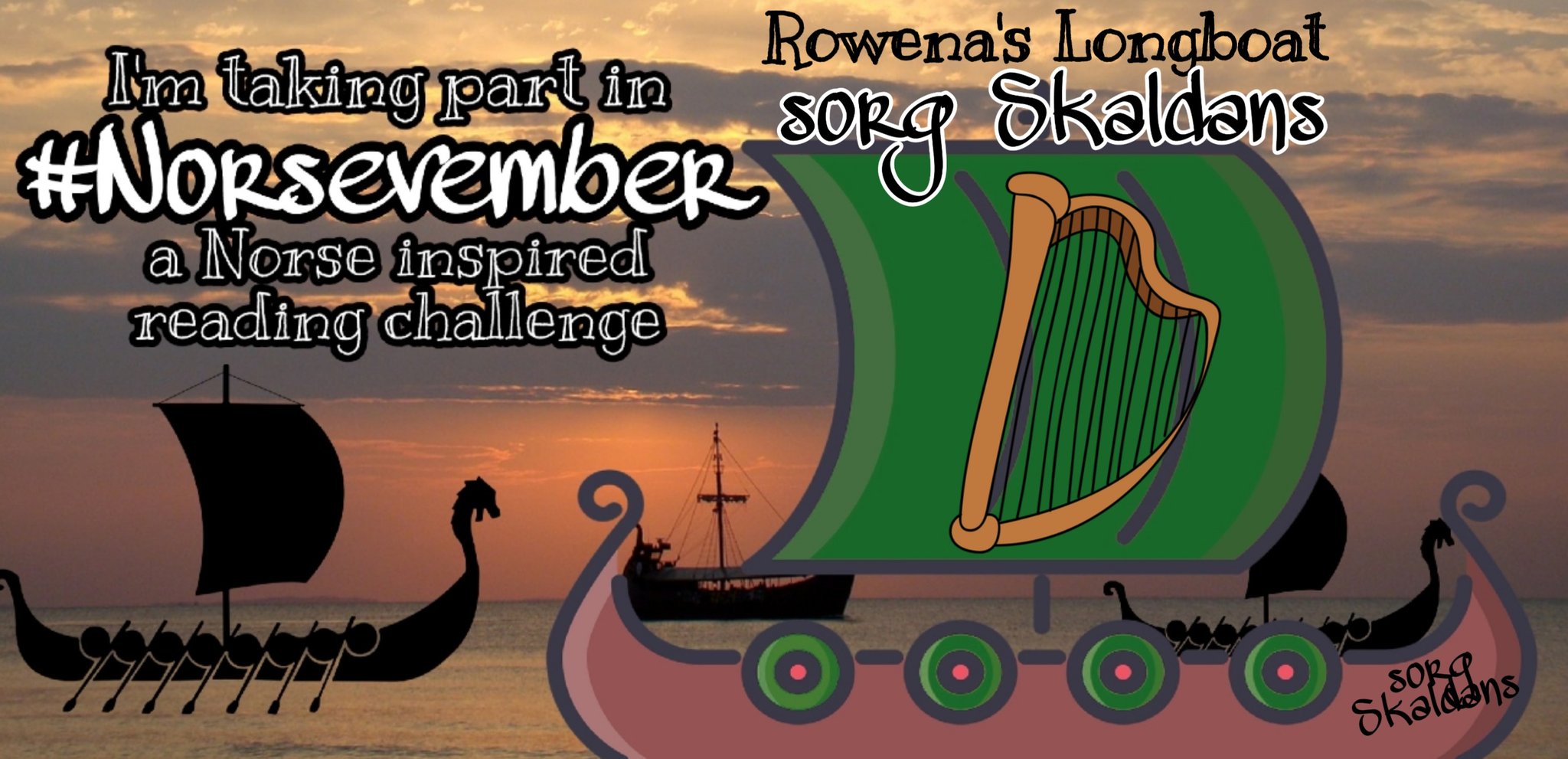 Hello!
Today I am delighted to be reviewing 'Northern Wrath' by Thilde Kold Holdt which is released today, and is the perfect book to get you in the mood for #Norsevember and a must add for your TBR.
Disclaimer – I received an e-arc via netgalley in exchange for an honest review
Book Summary:
A dead man, walking between the worlds, foresees the end of the gods.

A survivor searching for a weapon releases a demon from fiery Muspelheim.

A village is slaughtered by Christians, and revenge must be taken.

The bonds between the gods and Midgard are weakening. It is up to Hilda, Ragnar, their tribesmen Einer and Finn, the chief's wife Siv and Tyra, her adopted daughter, to fight to save the old ways from dying out, and to save their gods in the process.
The Review:
There is no way I could start this review without talking about the absolutely stunning cover art, it caught my eye immediately, and it is a beautiful cover that is only matched by the phenomenal story within. Northern wrath is the first book in the Hanged God trilogy, and the author's debut, and what a debut! It comes out swinging from the start, grapples you and pulls you thoroughly into one of the most beautifully crafted Norse worlds I have ever read.
Northern Wrath is historical epic fantasy, and it not just in the breadth and depth of the world that has been created here, but also in the Norse Mythology and lore that is brought to life within the pages of the book. There is a depth of knowledge here that is mind-blowing, and the author's research is evident from the start, but there is no info-dumps, no feeling that the research is stifling the narrative, because not only is it woven into every strand of the story, there is a passion to it that can't be denied, and shines through in all the little details that are captured throughout. From rituals and customs and beliefs to more physical aspects of Norse life, it is all here, and it brings Northern Wrath to life in such a way, that you are pulled into this world, journeying through it with the characters, living and breathing it with them.
There was a wonderful blend of historical accuracy and authenticity, entwined with Norse myths and other fantastical elements, to create an outstanding world and it is particularly delightful to witness how the different aspects come together to create a culture that forms the backdrop to the narrative. This was not a gentle world, there was brutality and war and death, there was conflict of faith, myths made real and so much more, and it could have been overwhelming, and yet it is so beautifully balanced, every aspect of the worldbuilding and narrative coming together to creating an overarching flow that brings it all together and pulls you along with it. A dazzling tour-de-force of Norse life and beliefs and some of my favourite parts of Northern Wrath was the exploration of some of the major Norse myths, retold and portrayed as
The characters are by no means left behind in this sprawling epic, and there is a substantial number of them, which can make it harder to connect as deeply with them, or so it might feel at the beginning. However, between the world, the storylines that are woven together and the way Kold Holdt has brought together a cast of characters who all have their own motivations, goals and voices, which them all different in their own way, you find yourself more and more invested until by the end of the book its not just the main POV characters that you care about, and that brought another level to this book.
I love books that have multiple POVs, and Northern Wrath has done that to perfection, setting up multiple storylines that each have their own conflicts and obstacles and journeys, while still being brought together in a cohesive overarching story. Every thread and individual storyline is given its own weight, and depth and each contributes to the main story, and those pauses, where you have to wait to return to a storyline helped to build up the tension that permeates through Northern Wrath and leaves you unable to put this book down. The characterisation was spot on, and every journey was unique and carried its own emotion and power, and I don't think there was a single storyline that I was not invested in or any character. That said, I was torn between Siv and Hilda for my favourite characters/storylines.
Kold Holdt's writing really brought all the other fantastic elements together and gave Northern Wrath that feeling that you were being told one of the old Norse epics. There were some truly beautiful descriptions throughout, building on that mythical feeling as well as the realism of the setting, and also bringing to life the feeling of suspense and mystery beneath it all, and balanced by some fantastic, smooth action scenes.
Northern Wrath was a spectacular read at all levels, beautiful written, complex and delightfully brutal in all the right ways, and it is as book pulls you firmly into its pace and won't let you go from start to finish. A standout debut that is up there with my favourite books for 2020, and I will definitely be grabbing a physical copy for my shelves. I would highly recommend, especially to anyone with interest in Norse-inspired fiction, because this book takes that and blows it out the water, and I can't wait for the next book in the trilogy.
The Rating:
Northern Wrath (The Hanged God Trilogy #1) – Thilde Kold Holdt – ***** (5/5 Stars)
Purchase Links:
Amazon UK | Amazon US |Toppings & Company | Waterstones

**
If you've read it, or read it in the future, please feel free to shout at me about this fantastic book.
Rowena