Hello!
Currently playing catch up with life in general, but reviews and challenges in particular – unfortunately the shift to winter brought a bad arthritis flare up so I have been out of action, and while I have been reading a lot, I didn't have the focus for writing. However, I am now remedying that and today I am catching up with both the #Norsevember tag and Sunshine Blogger nomination posts (that will be up later in a separate post).
Firstly I would like to thank PaperbackBex for nominating me to participate in the #Norsevember tag, and then although its late in the month and I have no idea who has and hasn't been tagged I would like to tag the following (please check out their blogs as they are all amazing)
Sam | The Book in Hand
Twitter: @thebookinhand_ |Blog:https://thebookinhand.com/
Peter | The Swordsmith
Twitter: @Eldrazi56 | Blog: https://theswordsmith36.wordpress.com/
Traveling Cloak
Twitter: @CloakTraveling |
Blog: https://fanfiaddict.com/traveling-cloaks-reviews/
*** ***
These are all books I have read, and I have commented briefly beneath each one and either linked them to an existing review or marked them with a ** which means the review is forthcoming and I will link them later.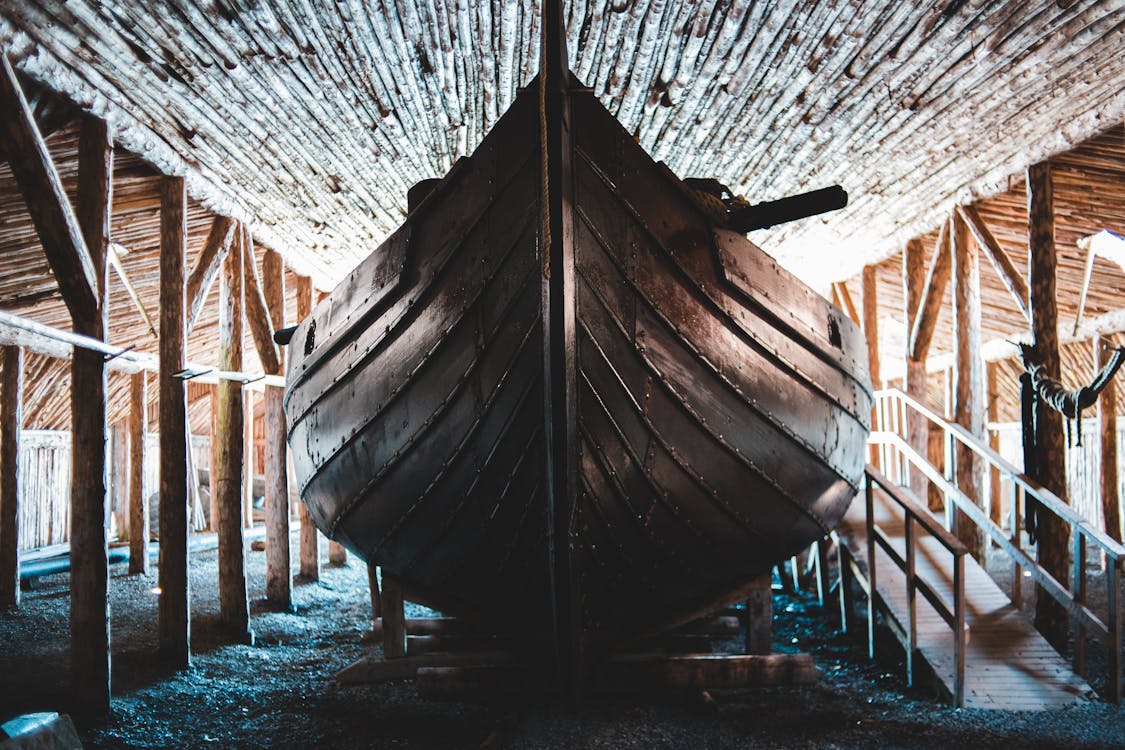 1. Longships
A book set at sea.
Book Summary:
In the middle of its maiden voyage, a luxury cruise ship using revolutionary new engines suddenly catches fire and sinks. Its alarms stay silent; its sprinkler system remains inactive. Nearby NUMA special projects director Dirk Pitt notices smoke and races to the rescue. He's too late to save the engineer behind the ship's new technology, but helps the man's daughter, Kelly Egan, escape with her father's work in a leather briefcase.

While Ms. Egan strives to uncover the hidden value in her father's inventions, Pitt is hired on by maritime insurers to investigate the wreckage. Neither are prepared for the mechanical marvels they'll soon be forced to confront. The machines could only be the stuff of legend, described in the tales of Viking explorers or the accounts of Jules Verne. And they may be Pitt and Egan's only hope when an oil tycoon with a plan of his own appears on the scene.

Before journey's end, Pitt will take on a power-mad millionaire, tread upon territory previously known only to Verne's illustrious Captain Nemo, and make shocking discoveries about his own past.
Comment:
Valhalla Rising is one of my favourite books from the Dirk Pitt series, and while the norse element is limited/tenuous in places, it is there and this is a book very much set at sea. Action packed from the start, this is a great, entertaining thriller with a splash of history/mythology.
*** *** ***
2. Horned Helmets
A book with a lot of metaphors
Book Summary:
Thor broke the sword Tyrfing to save the roots of Yggdrasil, the tree that binds earth, heaven and hell. Now the elves need the weapon for their war against the trolls. Only Scafloc, a human kidnapped and raised by elves, can hope to persuade Bolverk the ice-giant to make Tyrfing whole again. But Scafloc must also confront his shadow self, Valgard, the changeling in his place among men.
Comment:
I did not like this one, in fact I would come very close to saying I hated it although I did read it completely as it is quite a short book. However, it is a classic of fantasy and I can see why some people would love it, and while I am not sure it can be called 'full of metaphors' it is full of flowery writing and I couldn't think of one that matched this tag better. **
*** *** ***
3. Spread Eagle
A gruesome book
Book Summary:
Following in the steps of Neil Gaiman & Joanne Harris, the author expertly weaves Norse myths and compelling characters into this fierce, magical epic fantasy.

A dead man, walking between the worlds, foresees the end of the gods.

A survivor searching for a weapon releases a demon from fiery Muspelheim.

A village is slaughtered by Christians, and revenge must be taken.

The bonds between the gods and Midgard are weakening. It is up to Hilda, Ragnar, their tribesmen Einer and Finn, the chief's wife Siv and Tyra, her adopted daughter, to fight to save the old ways from dying out, and to save their gods in the process.
Comment:
I would say this one is more brutal than gruesome but that is close enough, and I had to include Northern Wrath on this tag because it is such a amazing book that everyone should read and just look at that cover!!
You can read my full review of this fantastic book: HERE
*** *** ***
4. Shield Maidens
Book with badass ladies!!
Raise your shield. Defend your sisters. Prepare for battle

Half-giant Lovis and her Shieldmaiden warband were once among the fiercest warriors in Midgard. But those days are long past and now Lovis just wants to provide a safe home for herself and her daughter – that is, until her former shield-sister Solveig shows up on her doorstep with shattering news.

Solveig's warrior daughter is trapped on the Plains of Vigrid in a siege gone ugly. Desperate to rescue her, Sol is trying to get the old warband back together again. But their glory days are a distant memory. The Shieldmaidens are Shieldmothers now, entangled in domestic obligations and ancient rivalries.

But family is everything, and Lovis was never more at home than at her shield-sisters' side. Their road won't be easy: old debts must be paid, wrongs must be righted, and the Nornir are always pulling on loose threads, leaving the Shieldmaidens facing the end of all Nine Realms. Ragnarok is coming, and if the Shieldmaidens can't stop it, Lovis will lose everyone she loves…

Fate is inexorable. Wyrd bith ful araed.
Comment:
This is one that had been on the TBR for a while, and I am delighted that I had an excuse to bump it up to the top for this challenge. This was a fun read, and I loved that it was focused on women – mothers – on a quest, which is something you don't see very often. **
*** *** ***
5. The Halls of Valhalla
A book about death
"Only valour and steel can stand against the rising dead"

Arnar is a land of warriors, its people as stalwart as the stones themselves. In a land of dark forests and ancient hill forts, a forgotten evil is awoken by curious minds.

The Great Histories and the Sagas say nothing of this evil, long passed from the memory of even the studious scholars of the College. For centuries, the scholars of Arnar have kept these records and preserved the knowledge and great deeds of a proud people. The story of these peoples forever chronicled in the Sagas of the Great Histories.

But now the evil spreads and the dead walk in its wake, terrible creatures roam the night and even the spirits are restless. The Dead Sagas could perhaps be the final chapters of these great records.

Many threads entwine to tell this Saga, interweaving the tales of those who played their part in the search for answers and ultimately their fight for survival. Amid plague, invasion and terror, the inexorable rise of the dead sends a kingdom scrabbling to its knees.

This Dark Fantasy Epic combines dark malign horror and gritty survival adventure as the Dead Sagas unfold in a world where honour and renown is all, where beasts and savages lurk in the wilderness, and where sword, axe and shield is all that stands between the living and the grasping hands of the dead.
Comment:
This is a fantastic blend of fantasy and horror in a Anglo-Saxon/Viking world, that is incredibly atmospheric and beautifully dark and one that I would recommend, especially now we're in the darkest part of the year.
You can read my full review of this fantastic book: HERE
*** *** ***
6. Odin
A book with gods at the centre:
Magni never wanted to be like his father, a murderous, absent, cheating alcoholic: Thor – the feared and beloved God of thunder. When Thor destroys everything and everyone his son knows and loves, Magni vows to stop the violence. His dream is to bring peace and prosperity to the Nine Worlds, then settle down with the man he loves. But is it possible to remain good in a place this bad? How do you escape cruelty in a universe built on it, or the shadow of your father when everyone calls you by his name?

Maya knows she's a failure and a disappointment to her foster-parents. How could a child raised by Freya and Freyr – Goddess of love and God of sex – have no interest in the greatest of pleasures? Obviously, it couldn't be the torture they subjected her to, or treating her as a tool that might someday be useful. Maya, her rage at their games more powerful than she knows, wants freedom to pursue her own destiny. But how do you forge your own life away from your God-parents when you're nothing more than human?

A retelling of the Norse myths unlike any other, Children will answer all the questions you never knew you had about the heathen Nine Worlds… before leading you into the Tenth.
Comment:
Children was one of those books that just blew me away when I read it, and is certainly up there with my favourite books for this year. It also has a stunning cover, and I would say that this is a must-read for any fans of Norse retellings with a difference or Norse-inspired fiction in general.
You can read my full review of this fantastic book: HERE
*** *** ***
7. The Nine Realms
A book set in another world
It all began with Ragnarok, with the Children of the Light and the Tarnished ones battling to the death in the ice and the dark. At the end of the long battle, one Valkyrie survived, wounded, and one valraven – the steeds of the valkyrie.

Because they lived, Valdyrgard was not wholly destroyed. Because the valraven was transformed in the last miracle offered to a Child of the Light, Valdyrgard was changed to a world where magic and technology worked hand in hand.

2500 years later, Muire is in the last city on the dying planet, where the Technomancer rules what's left of humanity. She's caught sight of someone she has not seen since the Last Battle:  Mingan the Wolf is hunting in her city.
Comment:
This one I stumbled across when I was looking for books that bisected Sci-Fi and Norsevember, and I loved how it blended the two, and the writing was absolutely fantastic. **
*** *** ***
8. Midgard
A book set in our world
Recently evacuated to the British countryside and with World War Two raging around her, one young girl is struggling to make sense of her life. Then she is given a book of ancient Norse legends and her inner and outer worlds are transformed. Intensely autobiographical and linguistically stunning, this book is a landmark work of fiction from one of Britain's truly great writers.

Intensely timely it is a book about how stories can give us the courage to face our own demise. The Ragnarok myth, otherwise known as the Twilight of the Gods, plays out the endgame of Norse mythology.

It is the myth in which the gods Odin, Freya and Thor die, the sun and moon are swallowed by the wolf Fenrir, the serpent Jörmungandr eats his own tail as he crushes the world and the seas boil with poison.

It is only after such monstrous death and destruction that the world can begin anew.
Byatt taken this remarkable finale and used it as the underpinning of this highly personal and politically charged retelling.
Comment:
This was my first venture into Byatt's writing, and I have to say that I adored the prose and that was probably my favourite part of the book. However, it was a very relatable retelling and it was something a little different from the other norse-inspired books I've read for the challenge and a very solid read. **
*** *** ***
9. Loki
A book that deceived you
When a sinister creature murders one of the conquerors' soldiers, Brohr's violent reputation makes him the prime suspect. Haunted by a rage-filled ghost, Brohr's disturbing possessions quickly become the reason for all of his troubles…and the only way he can survive. With a grandfather bent on dragging him into a failed rebellion, and a deadly comet hurtling toward his embattled world, Brohr sets off on a quest to save his people and uncover the truth about a war stretching back into the ancient past. Can he discover the true power of a Skald's voice before the world itself ends in ash and flame?
Comment:
This wasn't so much a book that deceived me, but the Skald's Black Verse is one that caught me my surprise:
'I also liked that I was caught entirely by surprise when what had been set up as a world/story with Norse vibes, shifted gears with the unexpected arrival of a voidship with interplanetary invaders.'
It is also a fantastic book, and the sequel The Weeping Sigil which I will be posting the review next week is even better and highly recommended.
You can read my full review of this fantastic book: HERE
*** *** ***
10. The Frozen North
A book with a cold setting
A sweeping tale of clashing cultures, warring gods, and forbidden love: In 1000 AD, a young Inuit shaman and a Viking warrior become unwilling allies as war breaks out between their peoples and their gods-one that will determine the fate of them all.

"There is a very old story, rarely told, of a wolf that runs into the ocean and becomes a whale."

Born with the soul of a hunter and the spirit of the Wolf, Omat is destined to follow in her grandfather's footsteps-invoking the spirits of the land, sea, and sky to protect her people.

But the gods have stopped listening and Omat's family is starving. Alone at the edge of the world, hope is all they have left.

Desperate to save them, Omat journeys across the icy wastes, fighting for survival with every step. When she meets a Viking warrior and his strange new gods, they set in motion a conflict that could shatter her world…or save it.
Comment:
Of the books that were on my Norsevember TBR (That I have managed to read, because not all of them arrived in time) this has got to be my favourite. It is a beautiful story, and the writing was absolutely fantastic and it is one I will be adding permanently to my shelves asap. **
*** *** ***
I chose to stick with the Norse theme for my answers here, although I could think of plenty of non-Norse themed books for each one and it was hard not to list them too. As we're almost at the end of the month, I will be doing one massive Norsevember post on Monday with the reviews, and what I've been watching etc for Norsevember, so keep a weather eye on the horizon for that!
As always if you've read any of these books, or have any recommendations then please feel free to come chat with me.
Rowena