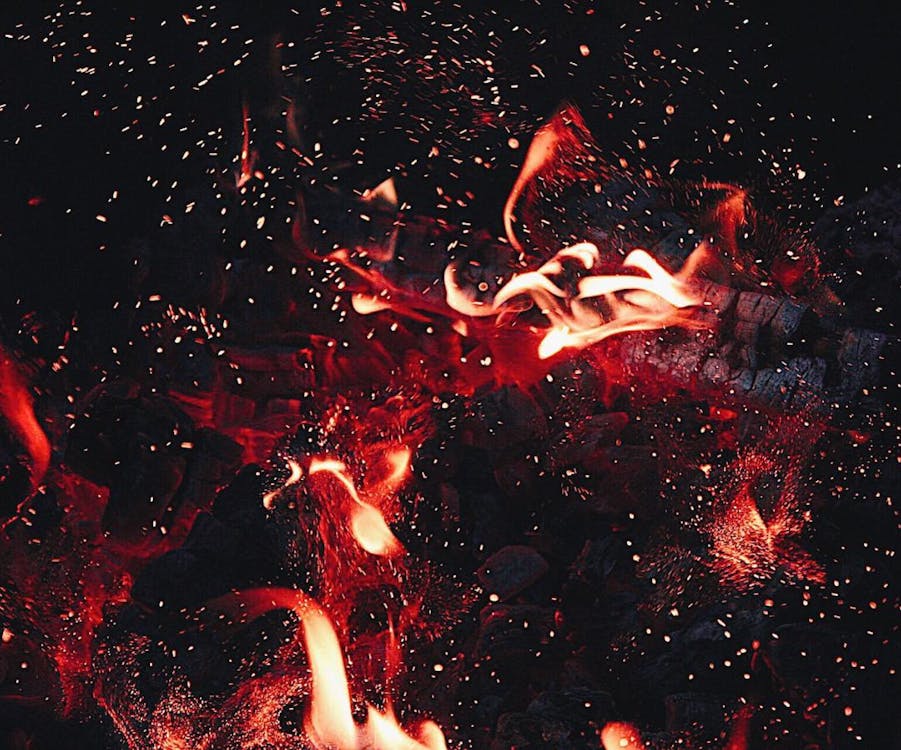 Hello!
Somewhat belatedly, I am delighted to be reviewing 'The Burning God' by R.F. Kuang, the stunning, devastating finale to one of my favourite fantasy series. I thought that I had prepared myself, and braced for how this book would end – I was wrong, and The Burning God was everything I wanted and more… and gods did it hurt in the best way.
Disclaimer – I received an e-arc via netgalley in exchange for an honest review
Book Summary:
After saving her nation of Nikan from foreign invaders and battling the evil Empress Su Daji in a brutal civil war, Fang Runin was betrayed by allies and left for dead.

Despite her losses, Rin hasn't given up on those for whom she has sacrificed so much—the people of the southern provinces and especially Tikany, the village that is her home. Returning to her roots, Rin meets difficult challenges—and unexpected opportunities. While her new allies in the Southern Coalition leadership are sly and untrustworthy, Rin quickly realizes that the real power in Nikan lies with the millions of common people who thirst for vengeance and revere her as a goddess of salvation.

Backed by the masses and her Southern Army, Rin will use every weapon to defeat the Dragon Republic, the colonizing Hesperians, and all who threaten the shamanic arts and their practitioners. As her power and influence grows, though, will she be strong enough to resist the Phoenix's intoxicating voice urging her to burn the world and everything in it?
The Review:
This is how you finish a trilogy. I have adored the entire series in all its (often brutal) glory, but The Burning God is the pinnacle of this series, having taken everything from the previous books and lifted it to greater heights. While the ending was a stunning crescendo that was everything I wanted and more than I could have ever expected and thoroughly devastated me in the best way possible.
Kuang has created one of the most delightfully complex and surprising series that I've had the pleasure of reading in recent times because even though you can't look away from the pages when reading, it is impossible to know what is going to come next and yet it all flows and works together to create a stunningly powerful narrative that ranges in scale from individuals to nations, humans to Gods, myth and reality and technology. There has always been a lot happening in this series, and The Burning God cranks that up. Yet it never loses track of itself or the core questions and themes, and that takes skill which thankfully Kuang has in spades and has honed throughout The Poppy War and the Dragon Republic.
It was both a delight and devastating to revisit the characters we've come to know so well (well those that have survived), and to see what they have become or are becoming. Rin firmly remains my favourite character, not because she is a likeable character – considering many of her actions, and who her inspiration is she has fallen firmly on the opposite side of that, but because for all that she has done and does in this book, we have seen what she has endured. We can understand how she has got to the point where she is, and she was such a complex, fascinating character that you couldn't help but feel for her and be invested in her path and its outcome. Kitay and Nezha are high on that list of favourites too, and it is interesting to see how they too have changed with the events of the last book, as well as their very different but well-developed relationships with Rin.
This care with the characterisation extends throughout the cast of primary and secondary characters, and the new characters that were introduced in The Burning God have the same level of nuance as those we've known for far longer, and each added something essential to the world and narrative.
The worldbuilding, already complex and well-developed, was expanded on again in this book. Not only did we get to explore the geographic regions that we hadn't seen before, but we got to see more of the Pantheon and Shamanism, as well as the conflict with the faith of the Architect. There is also an uncomfortable, but much needed exploration of the process and conflict of colonisation, and Kuang was unflinching in her approach to this. Combining this with an unrelenting and detailed look at war and its impact, from the trauma it causes to the more practical impacts, never glorifying it, but showing the reality of it. It made for difficult reading in places, but it is such an essential part of what this series is, and as difficult as it was, it was fascinating and necessary, and to be honest, I would read a lot more of this, because Kuang has such a way of bringing it to life through the narrative.
Kuang has always written masterful battle scenes, but the ones in The Burning God are on another level, not just for the action, or the brutality, but because of the deep dives into the devastation that they wreak. Exquisitely crafted from start to finish, they have always been some of my favourite scenes in the books, and that remains true here, and this bleeds through into discussion of tactics which could be dry, but here is absolutely riveting.
There is so much more I could say about this book, but I don't want to spoil it for anyone who has yet to read it. All I can say is that this was a stunning climax to a series that has set itself apart from the very beginning and that I would heartily recommend The Poppy War to anyone who loves darker fantasy, and fantasy that brings something new to the table.
The Rating:
The Burning God (The Poppy War #3) – R.F. Kuang – ***** (5/5 Stars)
Purchase Links:
Amazon UK | Amazon US | Bookshop.org | Topping & Company | Waterstones
**
If you've read it, or read it in the future, please feel free to shout at me about this fantastic book.
Rowena