Hello!
It's been a bit of a busy week, and due to other commitments I didn't get to my planned reading for this week's Comic Wednesday so instead I decided to take a look at some of the titles that are coming out in the next few months that I'm really excited about. In the meantime, I have picked up volume 1 of a comic anthology created by the local art school which I'm excited to get into, and following on from the Masters of the Universe series on Netflix that I loved (the nostalgia was real) I am planning on diving into the comics in the near future.
The Rush – Coming 27/10 from Vault Comics
Genre: Horror Western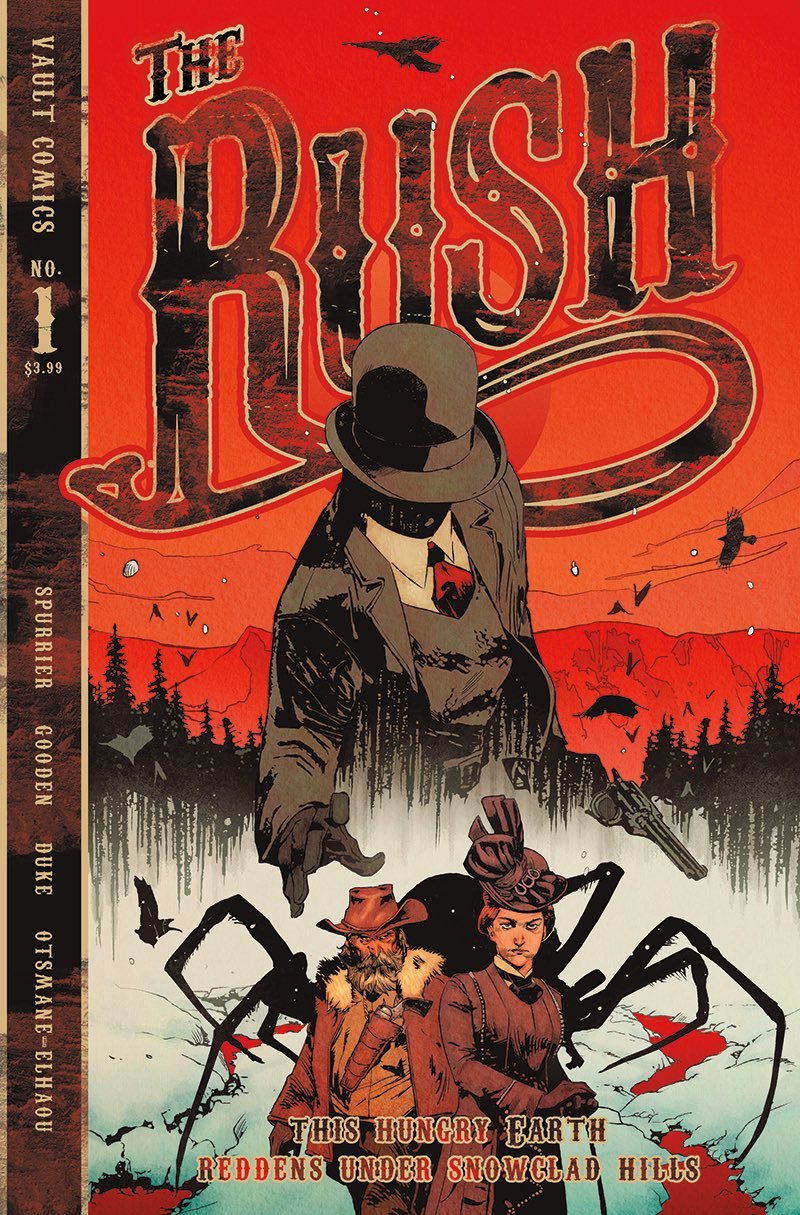 1899, Yukon Territory. A frozen frontier, bloodied and bruised by the last great Gold Rush. But in the lawless wastes to the North, something whispers in the hindbrains of men, drawing them to a blighted valley, where giant spidertracks mark the snow and impossible guns roar in the night.
To Brokehoof, where gold and blood are mined alike. Now, stumbling towards its haunted forests comes a woman gripped not by greed — but the snarling rage of a mother in search of her child…
From Si Spurrier (Way of X, Hellblazer) and Nathan Gooden (Barbaric, Dark One) comes THE RUSH, a dark, lyrical delve into the horror and madness of the wild Yukon.
*****
Sir Edward Grey: Acheron – Coming 1/12 from Dark Horse Comics
Announcement Post: HERE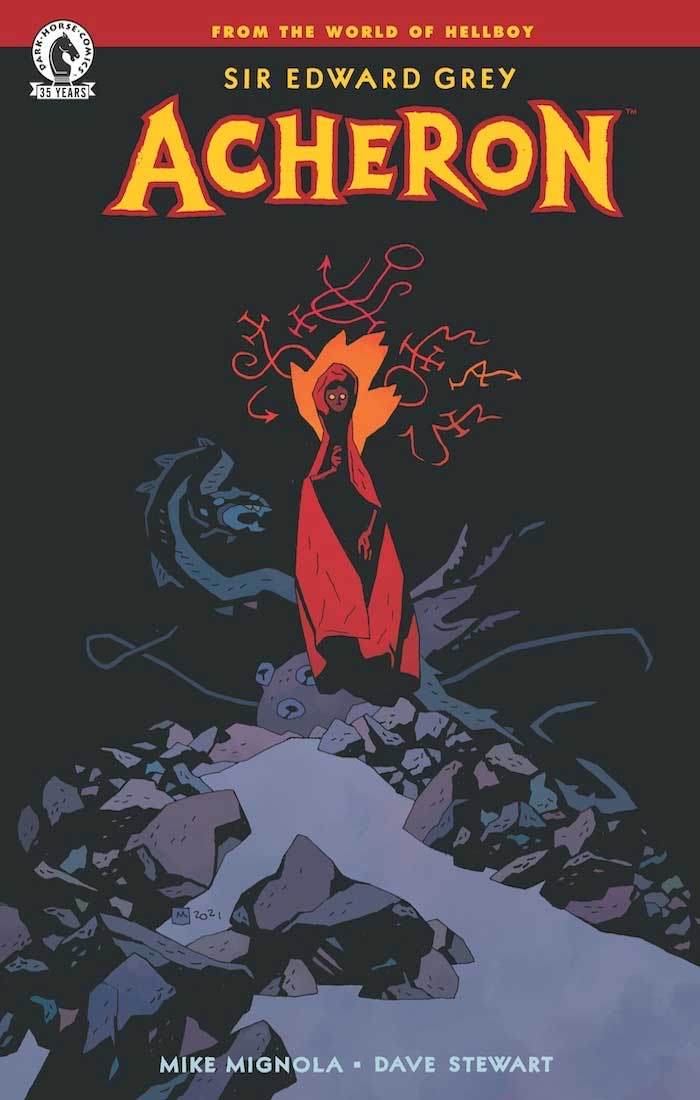 *****
Barbaric: Murderable Offences – Coming 1/12 from Vault Comics
Genre: Fantasy
Owen the Barbarian is under a witches' curse to make amends for his murderous past. His bloodthirsty talking Axe is his moral compass. And he'll do whatever it takes to do good, even it if it means cleaving a few skulls. Even if it means helping a witch.

OWEN THE BARBARIAN HAS AN AXE. AND HE'S GONNA DO GOOD WITH IT IF HE HAS TO KILL SOMEONE.

Owen the Barbarian has been cursed to do good with what remains of his life. His bloodthirsty weapon, Axe, has become his moral compass with a drinking problem. Together they wander the realm, foredoomed to help any who seek assistance. But there is one thing Owen hates more than a life with rules: Witches.
Welcome to the skull-cracking, blood-splattering, mayhem-loving comic brave enough to ask: How can a man sworn to do good do so much violence? Hah! F***ing with you. It's just…BARBARIC.

Collects #1 to #3 of the multi-part series.
You can check out my review of #1 HERE
*****
We Only Kill Each Other – Coming Digitally 16/11 from ComiXology Originals
Genre: Historical Fiction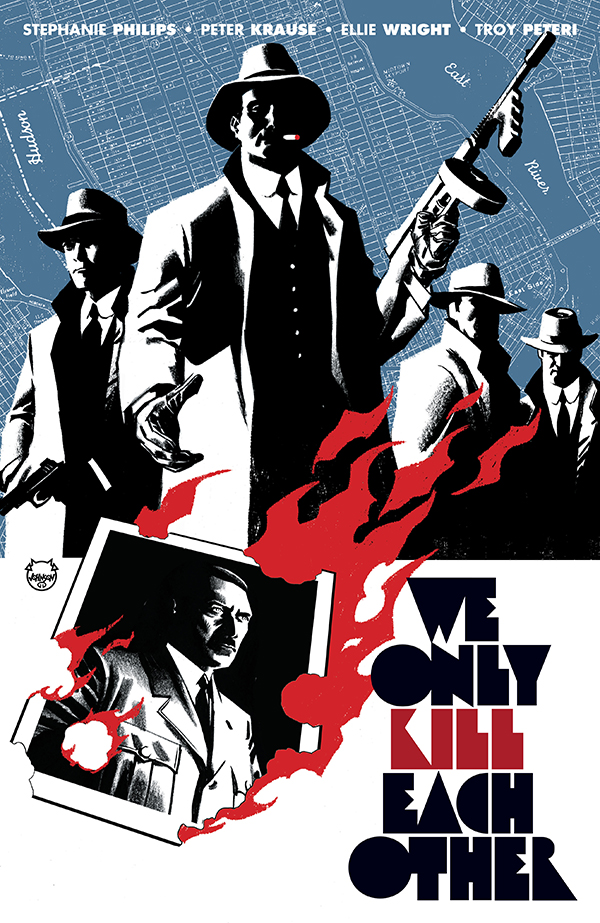 The year is 1938. The threat of World War II looms over the United States, where Nazi sympathizers and fascists have taken root on American soil in alarming numbers. In New York City, resistance to the American Nazi movement grows amongst the ranks of Jewish-American gangsters. Enter Jonas Kaminsky, a rising small-time gangster who's embroiled in a turf war with Levi Solomon, an old-time mob boss with millions tied up in gambling and booze. When thrown together in an unexpected circumstance, it turns out that the one thing these gangsters hate more than each other is Nazis.
**