Hello!
So, as promised here is my first Animanga Friday post, and in the spirit of Halloween I've decided to go with a spooky top 10 with my ten favourite Horror Anime. Now this list is just personal opinion and at least one of them is very much a guilty pleasure, and there are so many good (and bad) horror anime out there, that I encourage you always to explore the genre!
An honourable mention, because I've based this top 10 on series, is Kakurenbo which is a film that I have watched around Halloween every year since I first saw it at Anime Society back in 2009.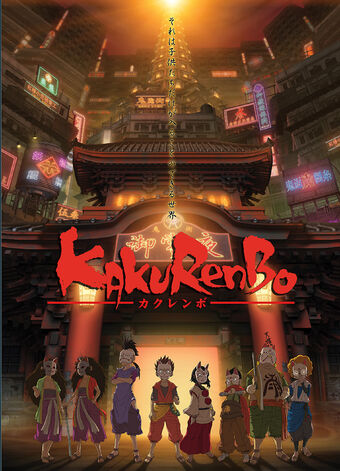 Synopsis:
Among the high rises of steel pipes, meshed power lines, and faded neon lights, exists a game that children dare to play within the ruins of the old city.

"Otokoyo," a secret game of hide-and-seek, one where all who play wear fox masks and only begins when seven have gathered. But it is no normal game, as all who have played it have gone missing. Many whisper it is the work of demons, but that is just a rumor… or is it?

Kakurenbo follows the story of seven children as they play Otokoyo for the first time and discover why if you play, you never return.
Continue reading

"Animanga: Top 10 Horror Anime"